I got exceptionally bored during a lecture and produced the following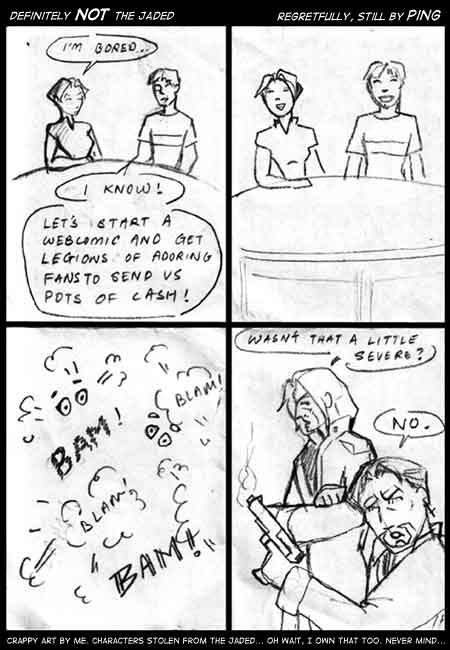 Excuse the crappy art. I did it in like 10 minutes on the back of a Stop The War Coalition flyer.
Well, at least it's in keeping with comics of the kind- horrible lines, bad handlettering, poor art...
But out of curiosity, how many of you can give this done-to-death strip a new twist?