From my crazy, crazy Phoenix Wright dream. Where Kirb was Edgeworth. Alex Edgeworth. And my pet dog was the judge, Haruhi was on trial for destroying the universe and the main witness was a talking giraffe.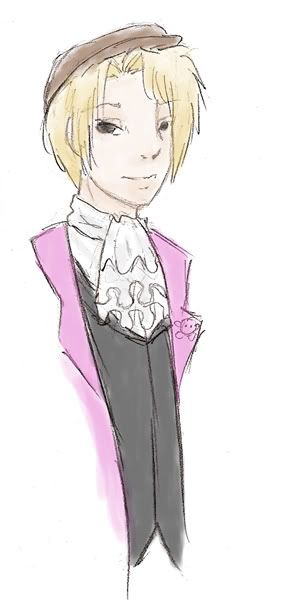 So, here you go Kirb. A present. I hope it haunts you till the end of your days.
Also, Kirb's lawyer badge is a tiny Kirby.